Upstate Medical Physics
Diagnostic Radiology, Medical Nuclear, Medical Health Physics, P.C.
Since the early 1980's, our unique private practice environment has developed into a trusted source of diagnostic medical physics service in New York. Since that time, our practice has grown in both the number of professionals on staff as well as expertise.
In addition to maintaining our original client base throughout New York State, we have expanded to serve clients in Connecticut, Pennsylvania, Rhode Island, Ohio, and other states, primarily through referrals.
Our group of experienced professionals works together as a seasoned team to provide the highest level of service to our clients while maintaining a stimulating professional environment in which to work. Our clients range from the smallest private imaging facilities and clinics in rural villages and towns, to large high-tech imaging centers and prestigious university medical centers.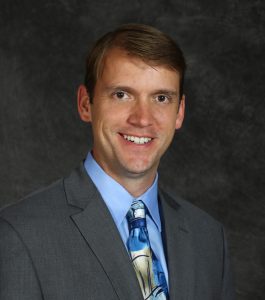 President, Practice Director & Certified Medical Physicist
Jason Sherman
President, Practice Director & Certified Medical Physicist
Jason received his B.S. Degree in Biomedical Engineering from the University of Rochester. He spent 2 years working in the Radiation Oncology department at Strong Memorial Hospital in Rochester NY where he developed a passion for Medical Physics through his involvement in Brachytherapy related research. He then enrolled in a Medical Physics program at the University of Buffalo where he acquired his Master's degree.
Jason is the first to graduate from the 3-year CAMPEP accredited residency program here at Upstate Medical Physics and has been hired as a full-time employee. In 2012, Jason participated in a Point/Counterpoint discussion in the Medical Physics journal arguing for non-academic residency programs. Since joining the company in April 2008, Jason has acquired extensive experience in conducting medical physics surveys of Radiography, Fluoroscopy, Computed Radiography (CR) equipment, Computed Tomography, Ultrasound, Magnetic Resonance Imaging, Mammography and some Nuclear Medicine. After a week long CR Super-User course at Fuji medical Systems in Stamford CT his knowledge and resulting contributions are recognized by clients.
Jason obtained his FDA approval under MQSA regulations in October 2009. Since then he has been performing annual mammography surveys on all approved full-field digital mammography systems (Hologic, GE, Fuji, Siemens). In the coming year, he will work to expand his understanding of Computed Tomography. Jason has passed his American Board of Radiology - Diagnostic Radiological Physics certification exam in May 2012.
Jason began taking more of a leadership role within UMP and currently holds the position of President of UMP and Practice Director of the Northeast region.
Jason has spent a majority of his life in Buffalo & Rochester NY and currently lives in Fairport, NY with his wife, 2 daughters, dog and cat.
Education
Graduate of the CAMPEP accredited Upstate Medical Physics residency in July 2011
- Upstate Medical Physics, Victor, NY.
M.S. in Medical Physics from the Toshiba Stroke Research Center, Department of Biophysical Science
- State University of New York at Buffalo, Buffalo , NY.
B.S. in Biomedical Engineering
- University of Rochester, Rochester, NY.
Certifications, Licenses, and Professional Organizations
Certificate and Diplomate in Diagnostic Medical Physics by the American Board of Radiology, DABR (2012)
New York State License to Practice Medical Physics
• Diagnostic Radiological Physics
New York State Limited Permit to Practice Medical Nuclear Physics
Registered in Delaware and New Jersey to provide radiation physics services.
MQSA credentials to perform mammography surveys.
• Including Digital Breast Tomosynthesis (DBT) units recently approved by the FDA
Mammography Reviewer for the ACR
Member of the AAPM